Savings in electrical energy will multiply the investment in Nanotech
''We tested the NanoLub (Nanotech) AMFW-3000 emulsion liquid additive in our operation on a gantry milling machine. We machined the material - mat.12050 sheet burnishing, we used the Pramet 125A08R-SMOSN11-C tool (speed cutter D125; VBD SNGX 110416SR-M). The test showed that Nanotech was able to extend the life of the VDB by 80% and also reduced the machine's electricity consumption in the cut from 25 to 20.5 A, i.e. by 18%. We have calculated that the savings in electricity alone when using Nanotech will multiply the investment in this additive.''
Jiří Ferenc CEO, FERMAT CZ s.r.o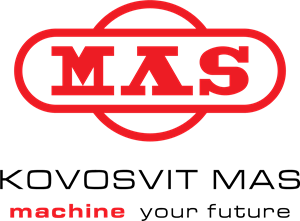 Comparative tests at KOVOSVIT MAS.
''We tested the Nanotech additives on the MTC630/3000 machine during the spindle drilling operation. An ISCAR cannon drill with a diameter of 30 mm, material ČSN 16220, was used. When drilling without Nanotech, the insert and guide plates lasted a maximum of five holes. We drilled 14 spindles with the Nanotech and the insert and guides were still usable.''
''This information is supplemented by the operator Mr. Vladislav Melichar. So we have already drilled five more spindles and the plates are still functional. On the machine, we drill up to a diameter of 100 mm and a depth of 1 m, turn and mill. In all operations, it is clear that tools with Nanotech last a demonstrably longer time than without Nanotech. It is also clear that with Nanotech there is less noise, better processing and the wafers do not heat up due to reduced friction - they do not turn purple. It is also pleasant that, thanks to Nanotech, we have reduced the concentration of the emulsion we use by up to 50% and this makes the products and the machine less sticky.''
Petr Heinrich - Technical manager

Observations of Pavel Lindovský (head of the tool shop) at the company ISOTRA as with the application of the nano additive NANOTECH AMFW-3000 to the ordinary emulsion liquid.
Surface turning, grooving, threading, tapping. carried out on a DOOSAN PUMA twin spindle lathe in stainless steel hexagon 1.4305 13mm..
After applying NANOTECH AMFW-3000:
raising cutting conditions by 20%.

extending the life of the main blade, which processes the surface by 140%.

200% longer tool life